In this module you will see all your active and coming tasks separated by Planning and quoting, Booking and Tracking. You won't miss anything because the system will notify you.
You will also be able to see your active shipments per stage, and per country, your voyages by status and its efficiency, your transactions, Sales overview, and Operations Overview.
Tasks
To get in this module click on "Dashboard"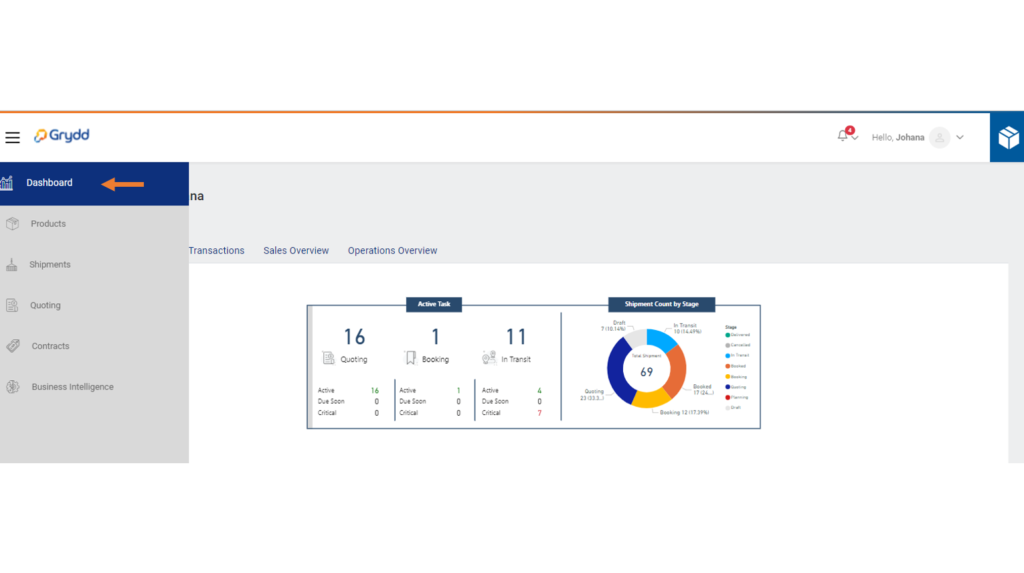 Here you can click on any of the task number and the system will take you to the view where it requires your review.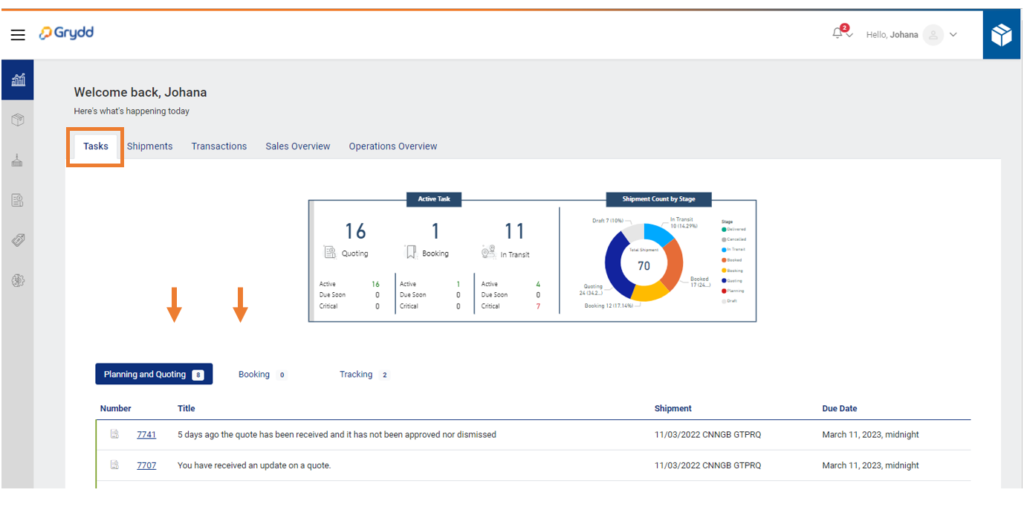 If you click on the tittle, see all planning and quoting tasks it will show you all of them in one page.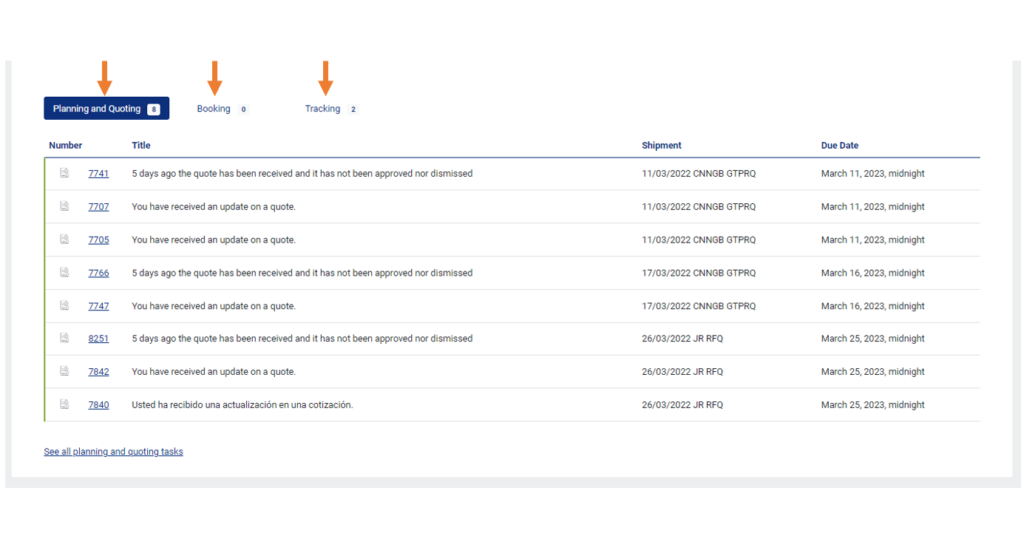 To go back to the previous menu, click on tasks at the top.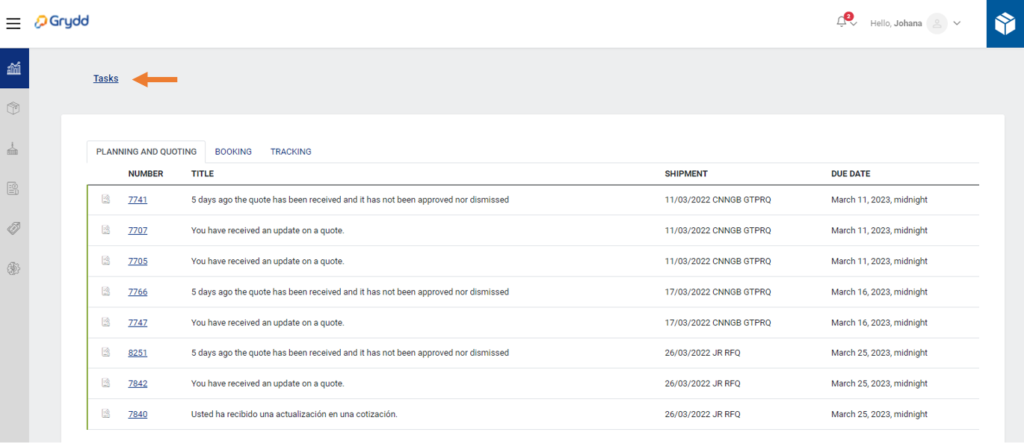 ---
Shipment's tab
See the report filter by late shipments, flagged shipments, arriving in the next 7 days, running ahead, at risk, and quotes requested.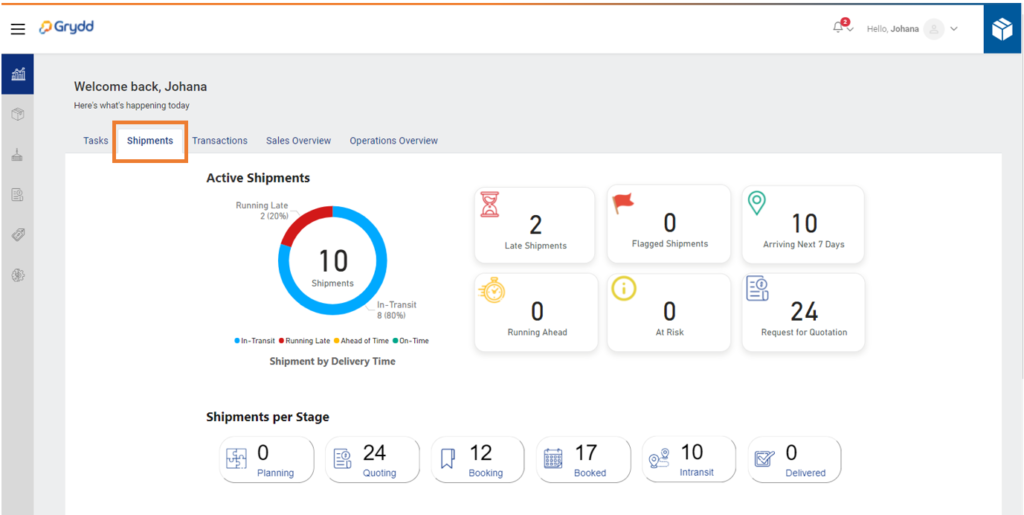 You can also see your shipments per stage and filter by country.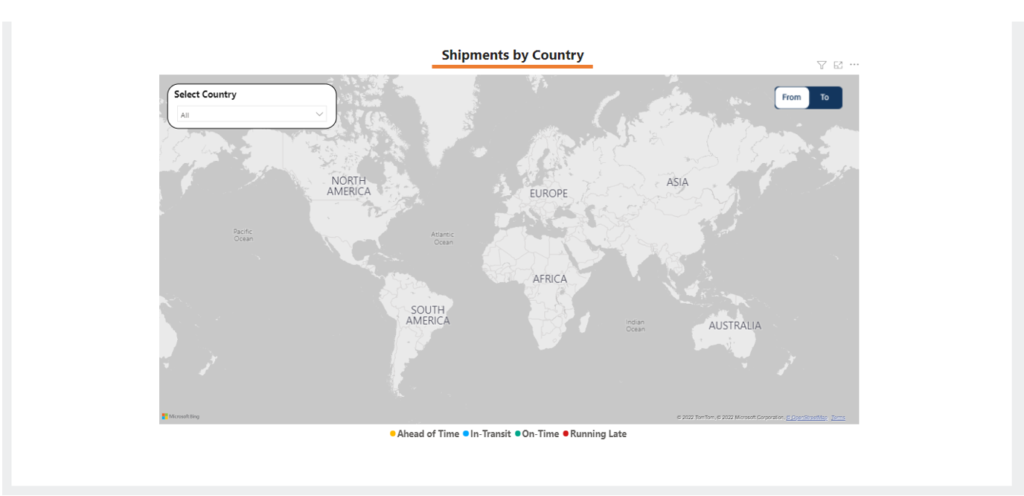 ---
Transactions
Shipments by countries, by delivery time, represented on a map.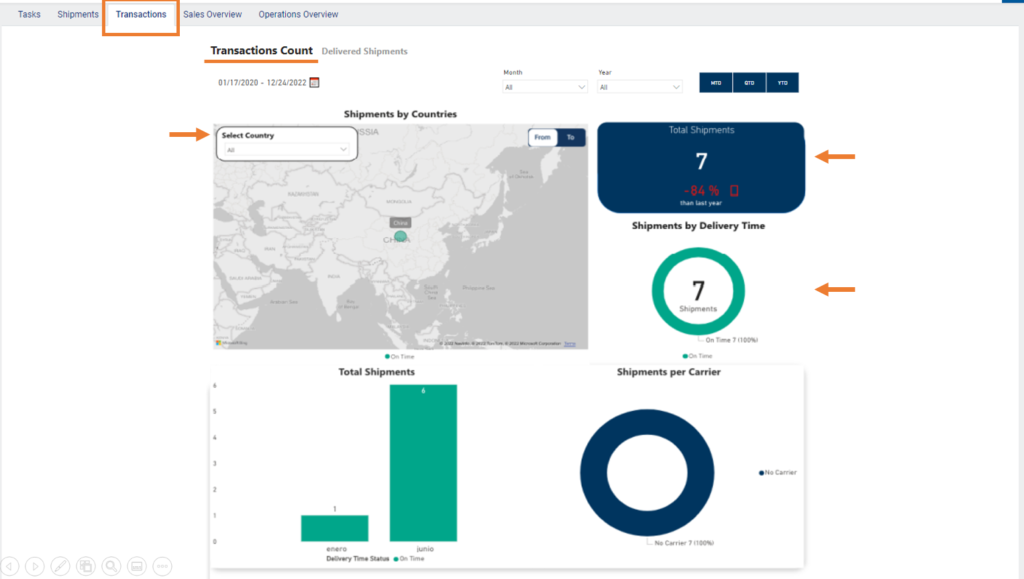 You can see the top origin port, the top destination port, and the top routes.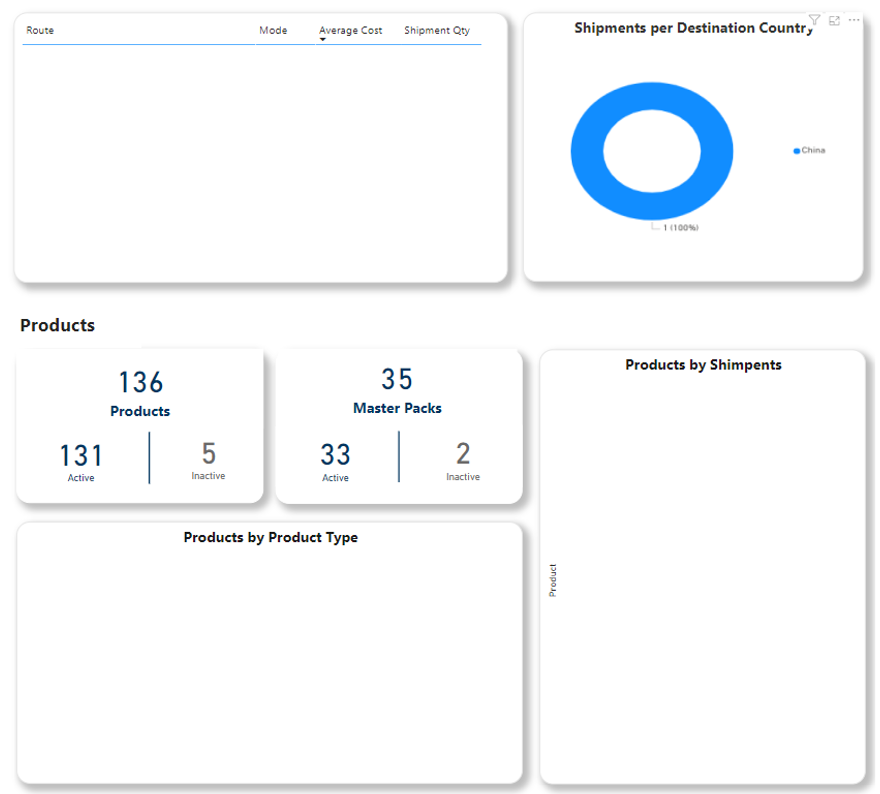 ---
Sales Overview
Get reports of your active quotations, sales closing ratio, filter by days, months, or year.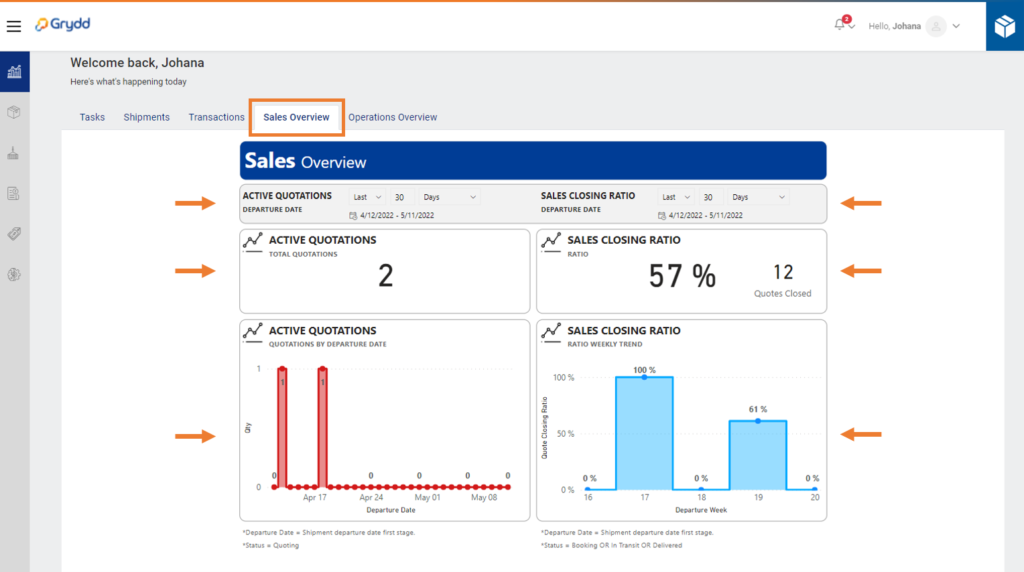 ---
Operations Overview
See the summary from the operations perspective. Number of upcoming shipments, shipments in transit, tasks, etc.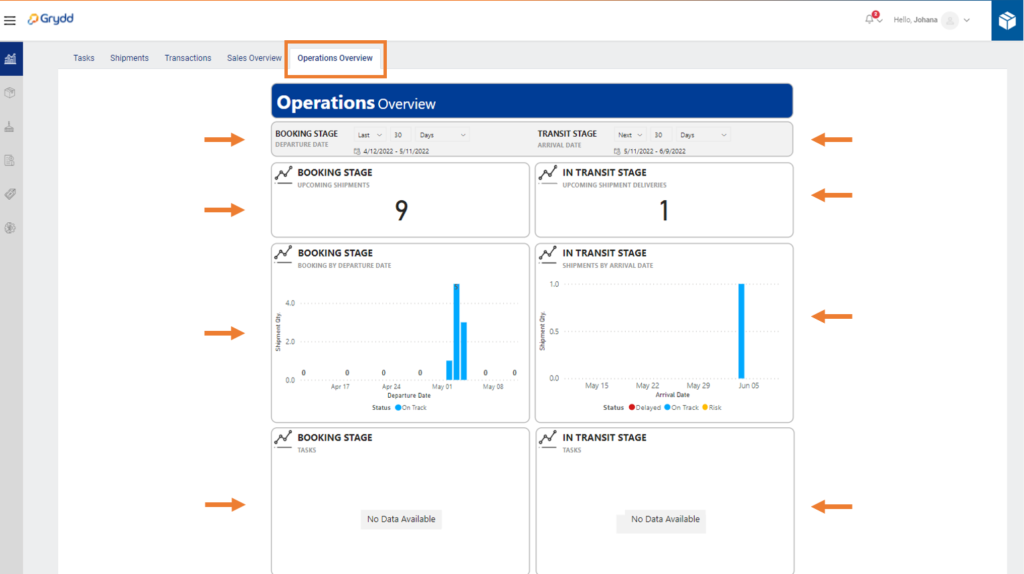 Have questions? Please get in touch via chat. We reply usually within minutes.
Grydd – The Power of One Connection