Now, on the main screen for products you will notice there is a tab labeled as "Master Packs". By clicking on it you will land on the page where you can add and manage your master packs. To create a master pack, you can click on the "+ Add Master Pack" button.

A form will appear, asking you for details like description, type, if it is active, and dimensions. Once you have filled all the information required you can click on "Save".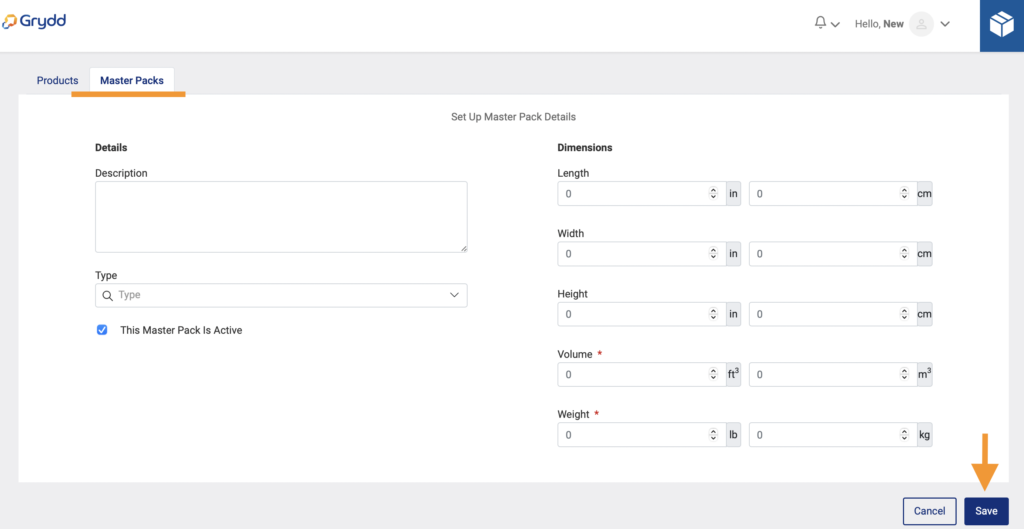 You will have the list of master packs created and from this view you can manage them. If you want to edit/delete the master pack later, you can do so by clicking the overflow menu (⋮) for actions and then on the option you need.

---
Have questions? Please get in touch via chat. We reply usually within minutes.
Grydd – Fast forward your logistics