In the "Licenses" tab you can also get to manage your account user roles!
This "Manage Roles" section is meant to allow the user to create their own dynamic roles and stablish what permissions and actions are enabled for that role specifically.

So, you will find a section to create and manage the roles and right below the list with all the permissions available inside Grydd.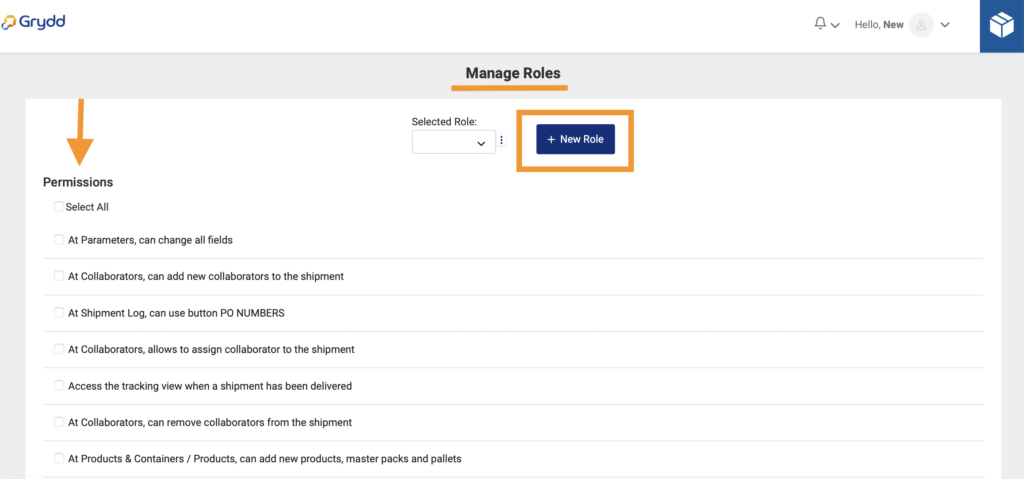 Create a new role by clicking on "+New Role", this will open a modal window where you will need to specify a name, a brief description and specify if it is the default role for "Shipper", "Logistic Operator" or "Observer". Click on "Save" create the role.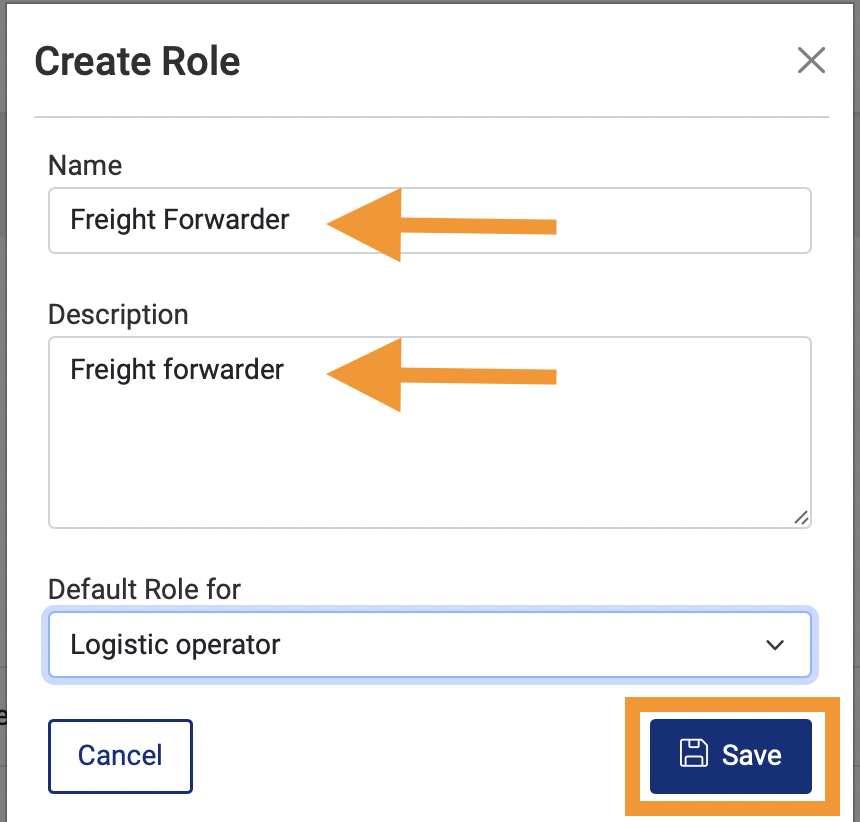 The role will appear as selected and now is time to assign permissions. You just click on those permissions or actions the role will have, scroll all the way down and click on "Save" or "Update assignment".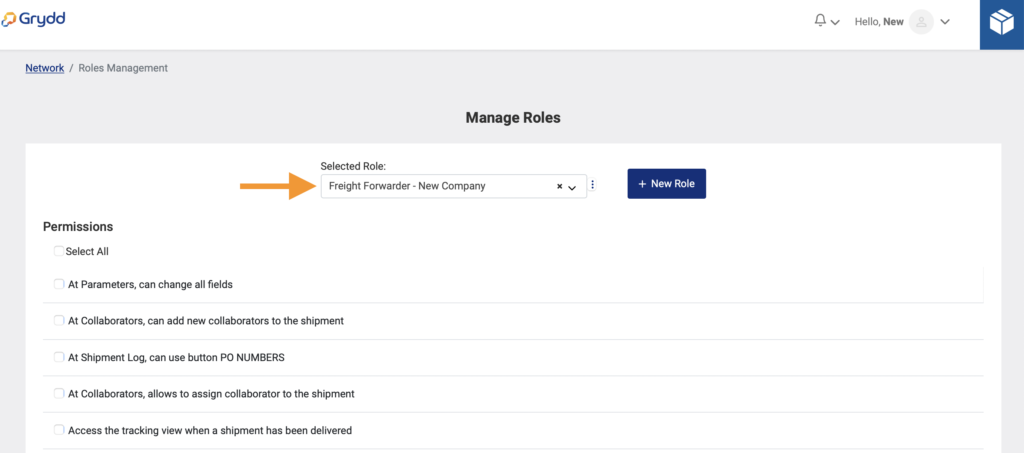 From the overflow menu (⋮) located right next to the selected role field, you can edit, clone, or delete roles.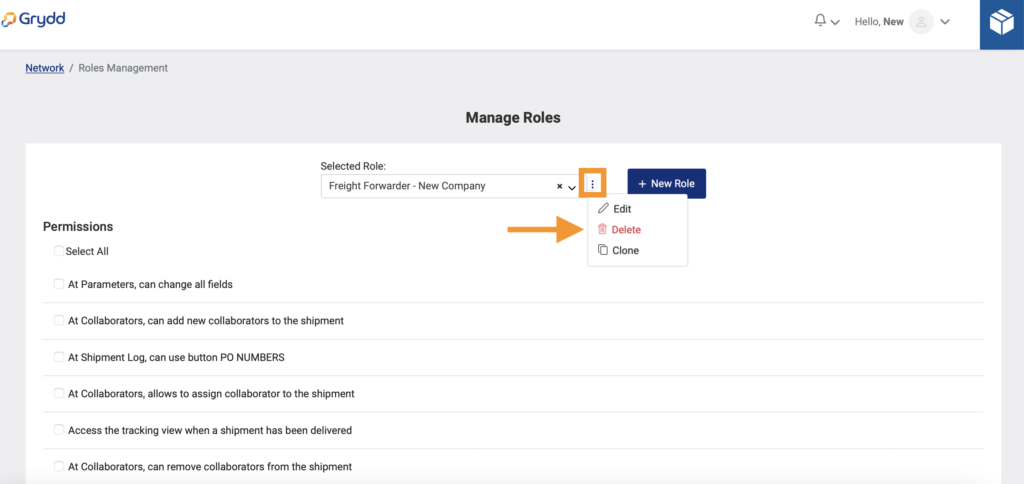 ---
Manage User Roles
Now that you have your guests and the dynamic roles, from the Network main view you can manage your partners. By clicking on the overflow menu (⋮), which will display the "Resend", "Edit" and "Remove" options.

Once you are all set you can click on the "Next" button, this will redirect you to the "Locations" tab. You can go back at any time to complete or edit the information.
---
Have questions? Please get in touch via chat. We reply usually within minutes.
Grydd – Fast forward your logistics