To get into this module you must select the module Quoting on the menu at the left.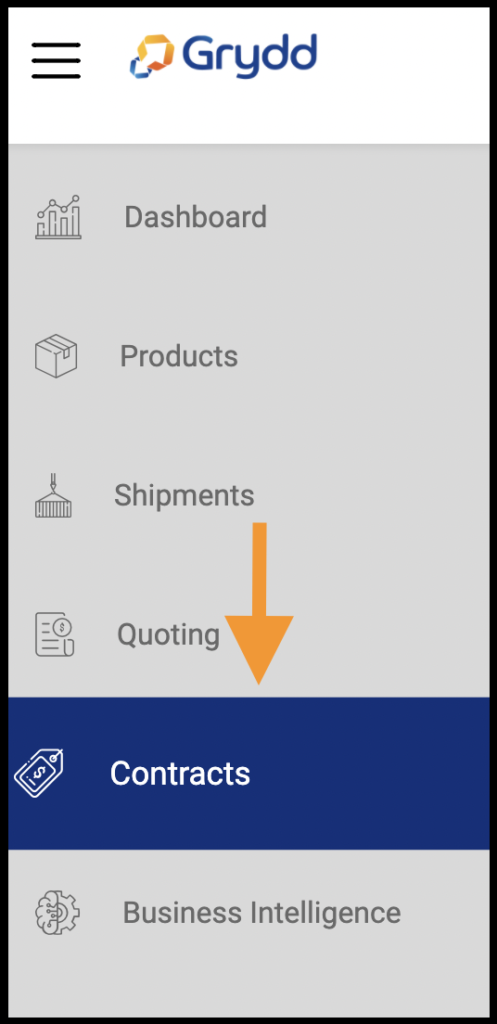 Here there are the quotes that are in a complete status with their respective contract.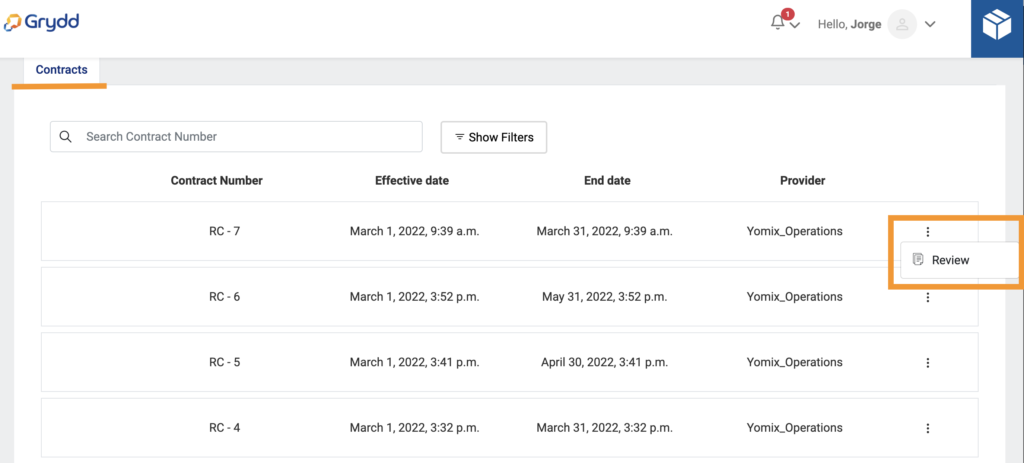 When you click on the 3 dots at the right and click on the "Review" button, you will see the details of your contract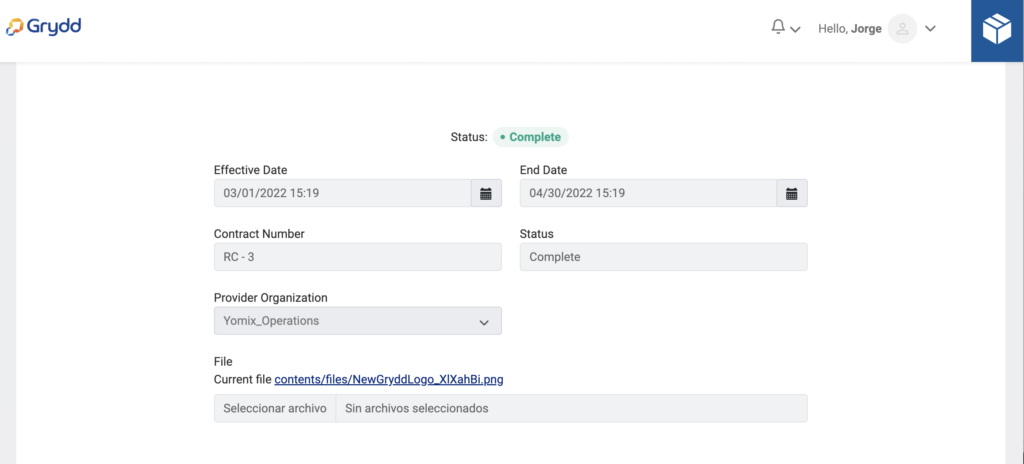 If you scroll down, you can also check on the Contract Prices by clicking on the three dots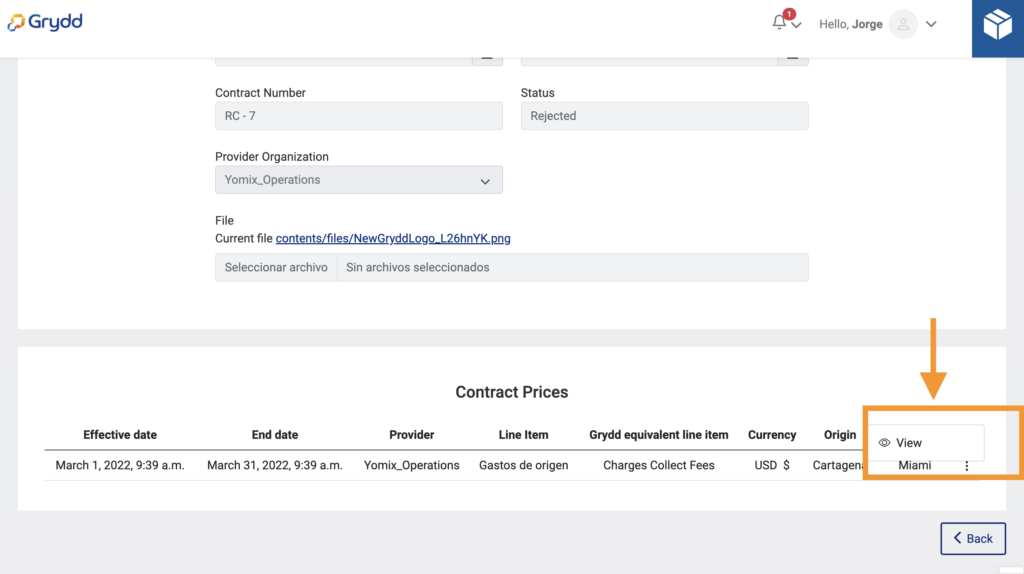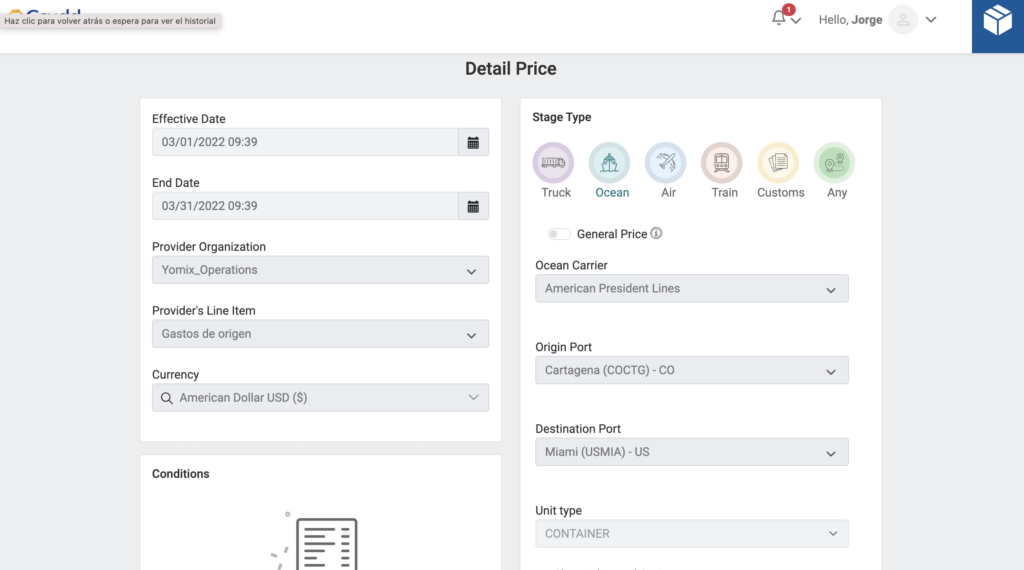 ---
Have questions? Please get in touch via chat. We reply usually within minutes.
Grydd – The Power of One Connection