This module will show you 3 different reports: Cost analysis, Lead time analysis and vessel.
To get in this module, click on "business intelligence" on the left menu.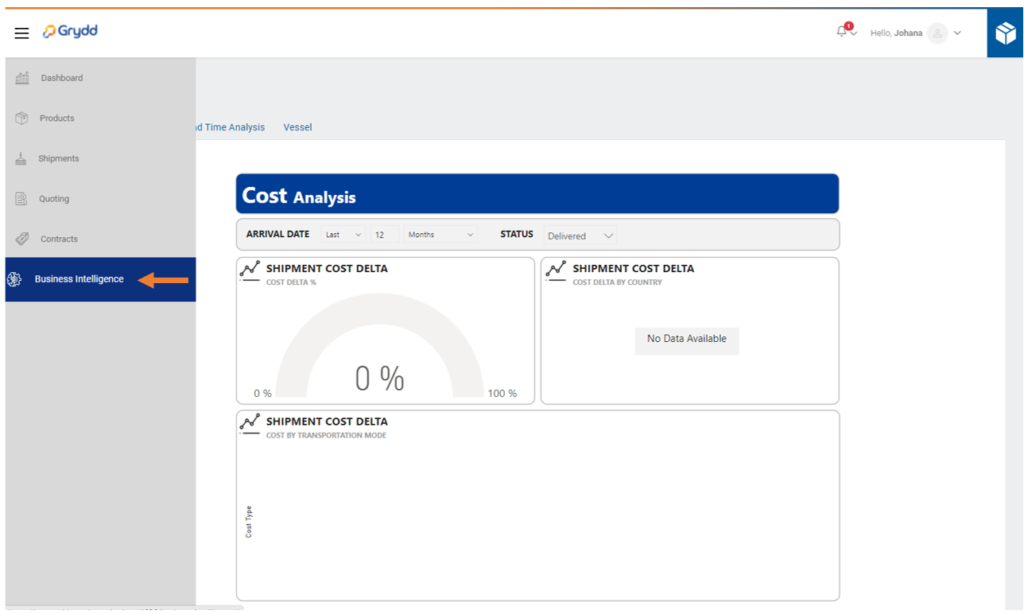 Cost Analysis
Review how your business is going and take decisions according to your report.
You can see if the type of transport you are using is contributing to your business and helping you to achieve your goals, or if in the other side is taking you away from the goal.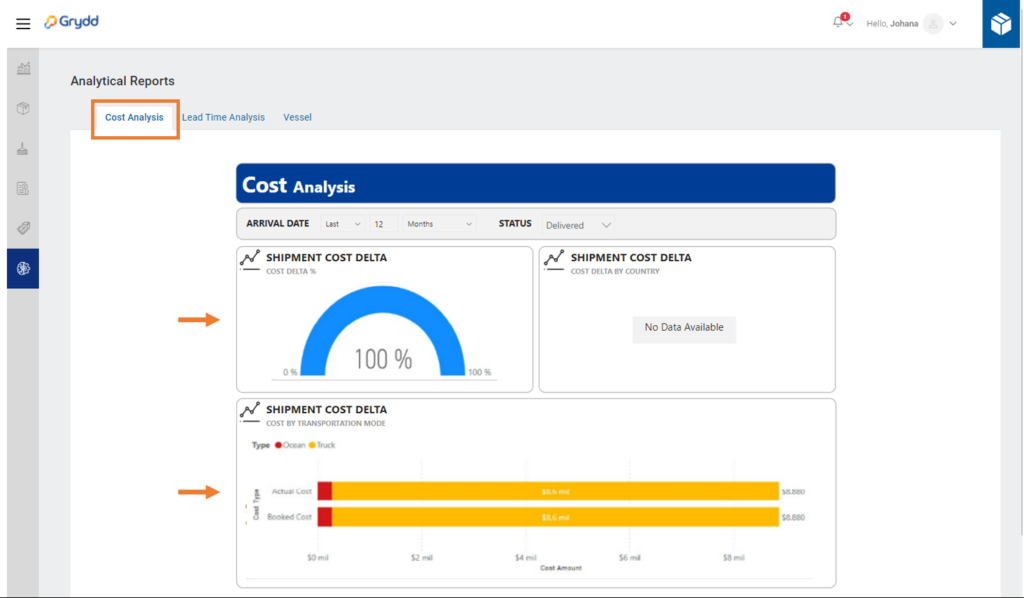 Lead Time Analysis
Get reports about how your shipments are behaving comparing with the time your voyages are taking to get to their destinations.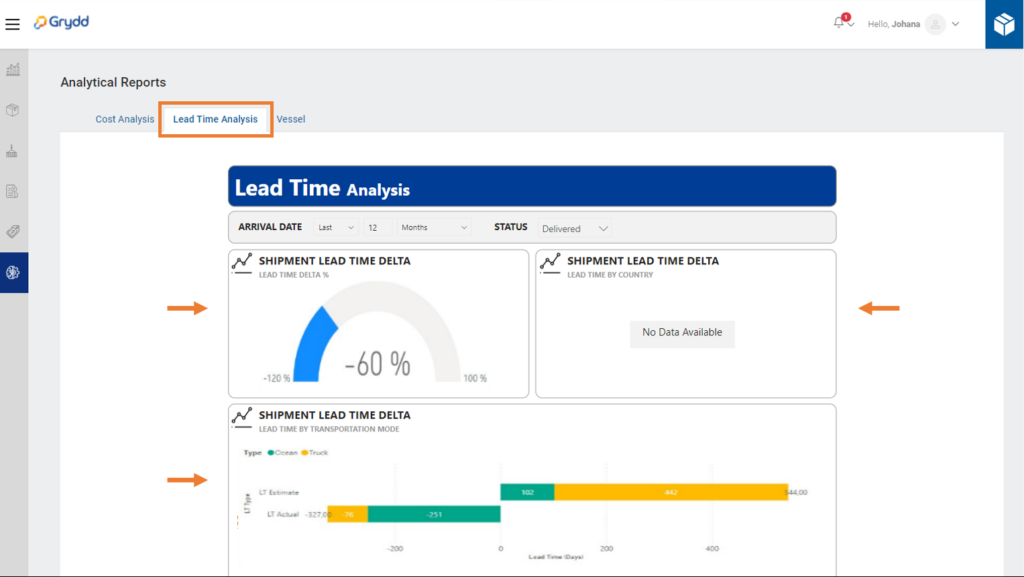 Vessel
In this tab, you will see how the behavior about the vessels is comparing with covid cases in the world and how it affects the main ports, for you to be able to take decisions.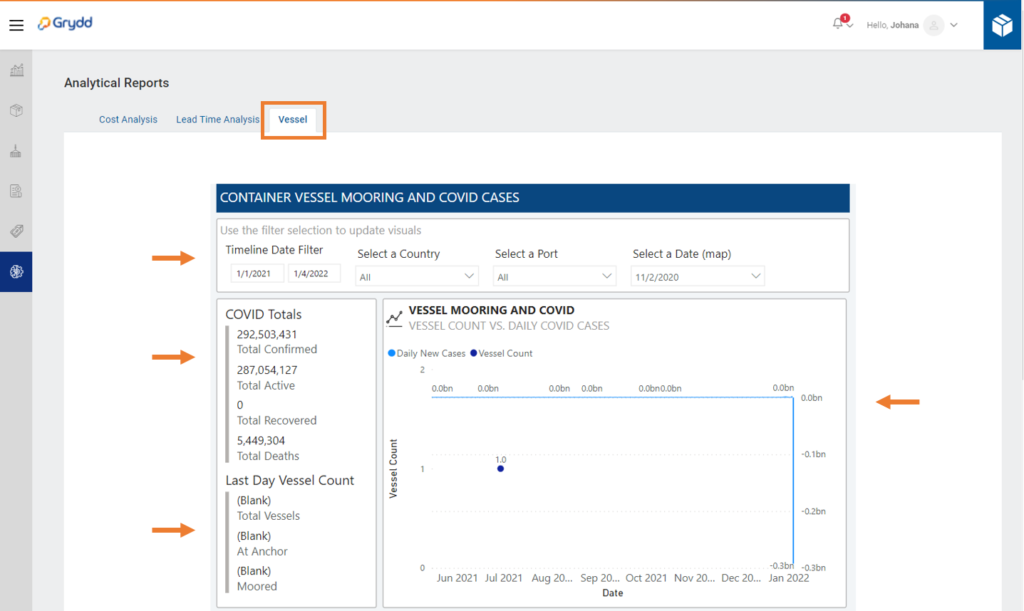 Vessel Mooring
Covid cases count by country.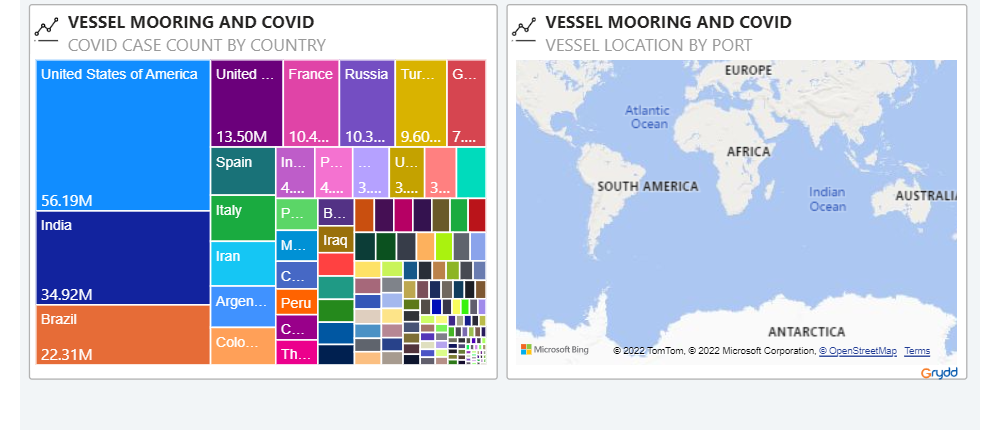 Have questions? Please get in touch via chat. We reply usually within minutes.
Grydd – The Power of One Connection