When you are new to Grydd you will have limited access to the vast range of the platform. If you want to acquire one you just need to click on "Obtain Membership" button, and this will send the request to our commercial team who will get in contact with you.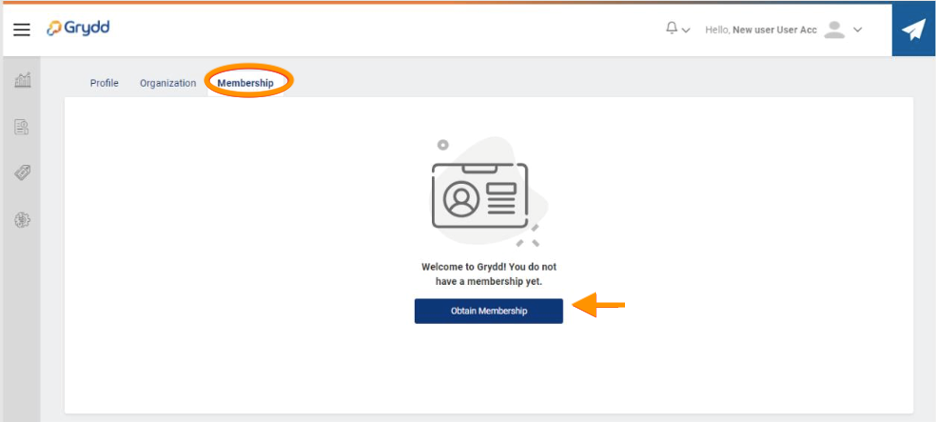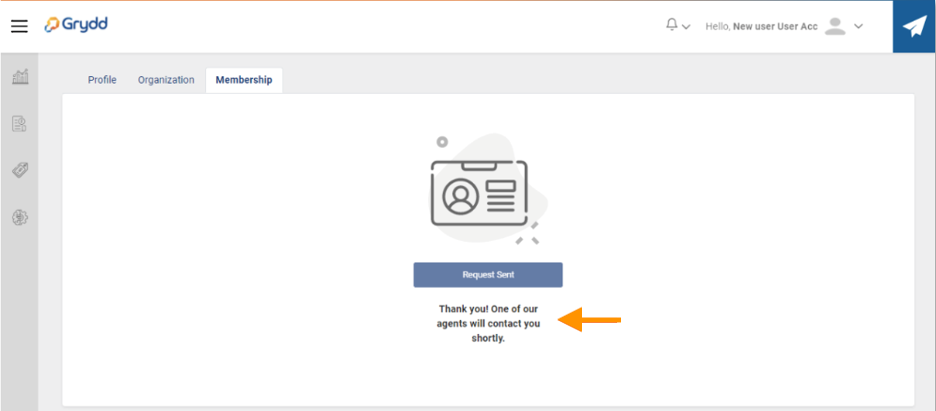 MANAGE YOUR MEMBERSHIP
Once you are all set with your membership plan and it is activated, you can see the details through the "Membership" tab. You will first find the information regarding:
Plan, where is highlighted the kind of plan you contracted with Grydd.
Transaction fee level, where is highlighted the current transaction fee level linked to your plan and operations. And you can see a transaction count and reset date at the bottom.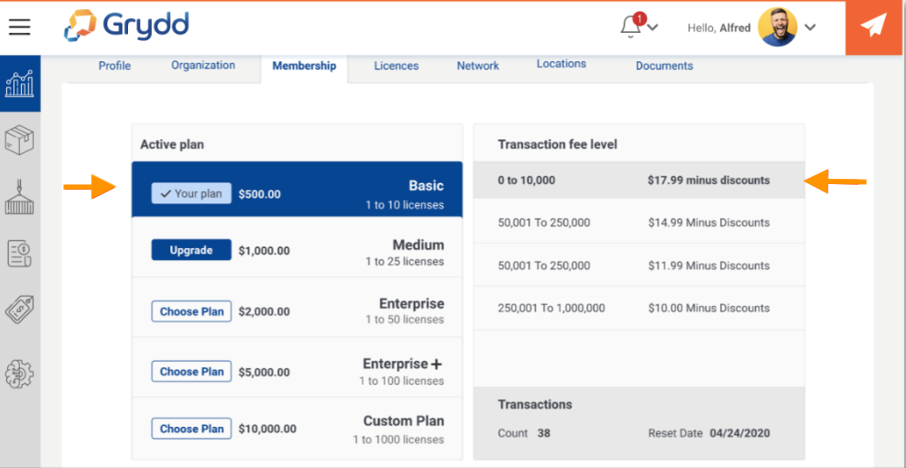 If you scroll down, you will find two other sections, which are:
Billing, to keep track of your billing cycles.
Active coupons, for when you have any coupons provided by Grydd.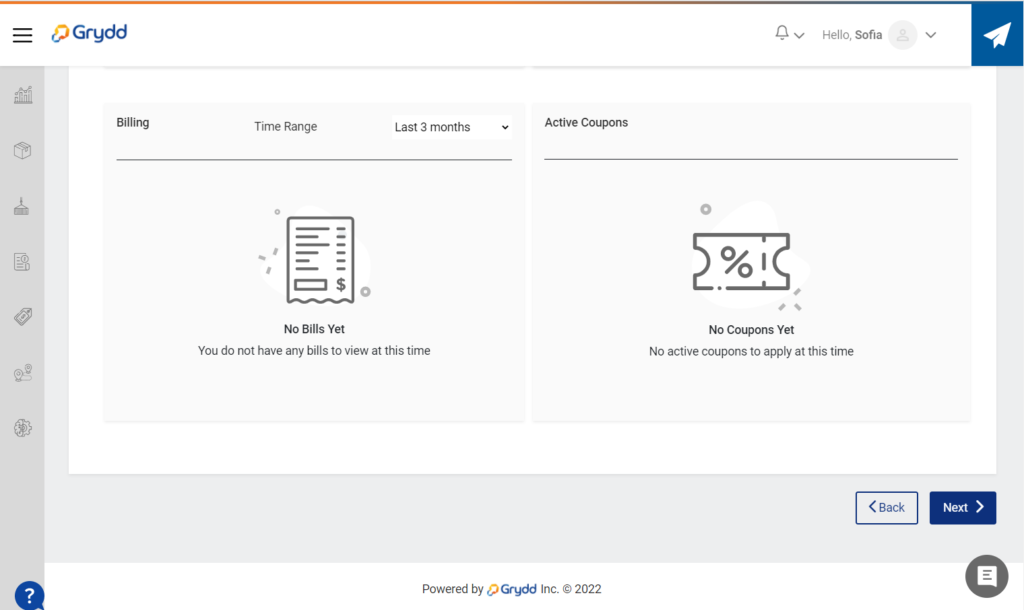 ---
Have questions? Please get in touch via chat. We reply usually within minutes.
Grydd – Fast forward your logistics