In this tab you will be able to add contracts that you have already created for your clients. You can add prices that will apply to their Request for Quotes. They won't see the general prices if they already have a contract with you.  
Click on "+ Add Contract" to start.  

A new screen will open. Add the information that the system requests: Effective Date, End Date, Provider Organization, Customer Name, and the attachment of the contract. Then click on "Save".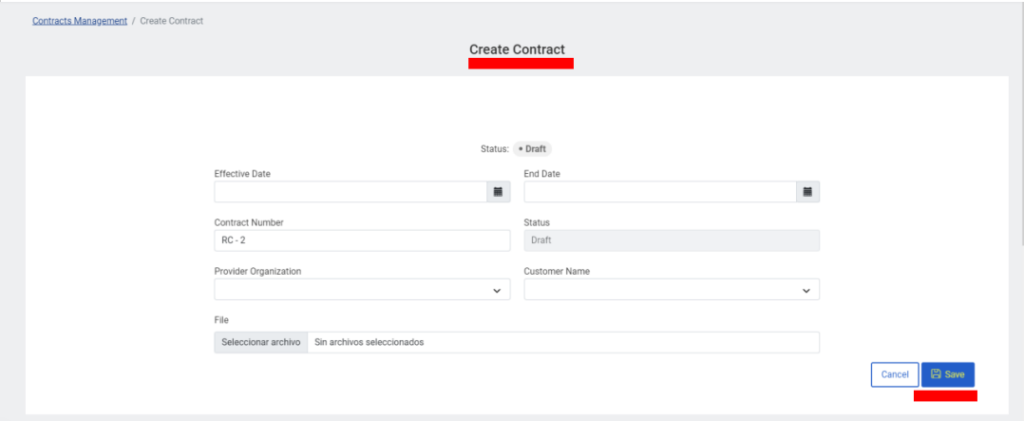 The system will redirect you to the main tab. Click on the options menu and select Review.

You will need to add prices to your contract. Click on "+ Add Price" and the system will open a new view. 

Add the information required. Then, add the prices and "save".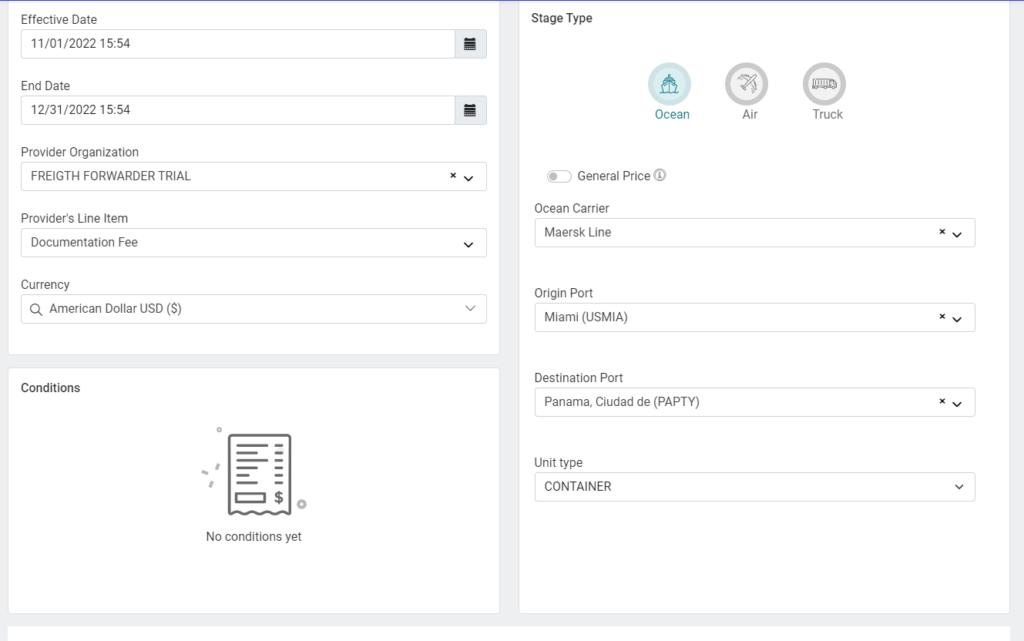 You can add as many prices as you need. When it is ready click on "Send contract" and the client will receive it through an email and approve it. 

Once the contract is approved, you will see it on a list at the main tab of Contracts. You can always review it if you click on the options menu. 

Have any questions? Please get in touch via chat. We reply usually within minutes.
Grydd – Fast forward your logistics