Select the button "+ Add Price", then, a new window will be displayed.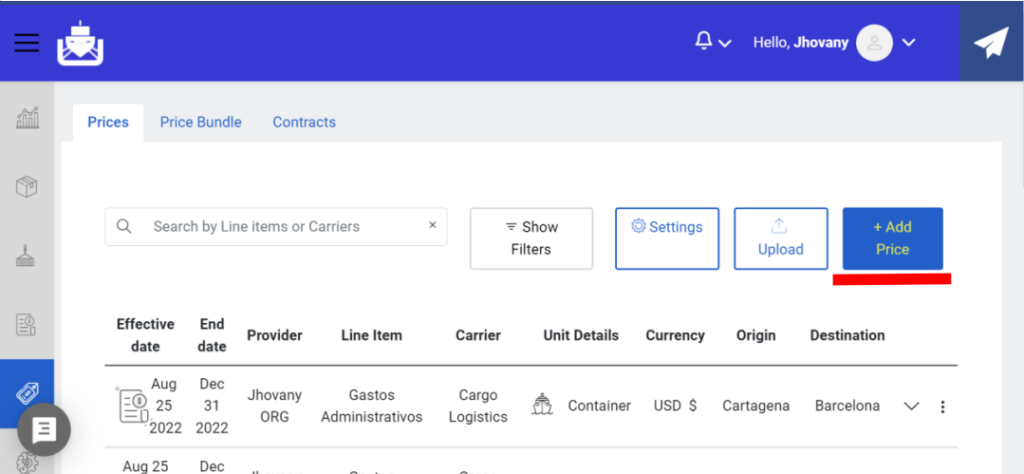 Add the information required to create a price: Effective date, End date, Provider Organization, Provider's line item, currency, Stage Type, you can choose if it is a general price or not, carrier, origin, destination, and unit type.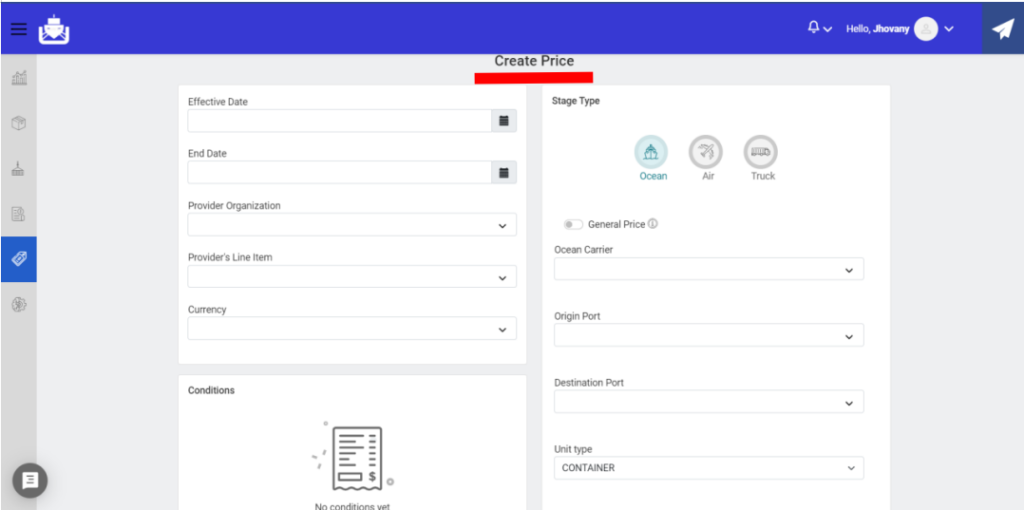 Click on "+ Add" to add conditions, then click on "+ Add new" to add prices.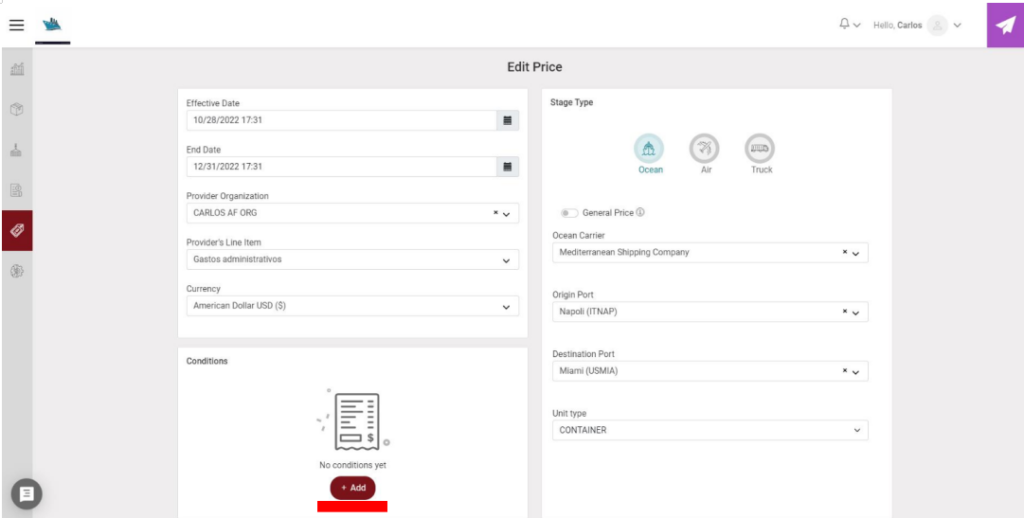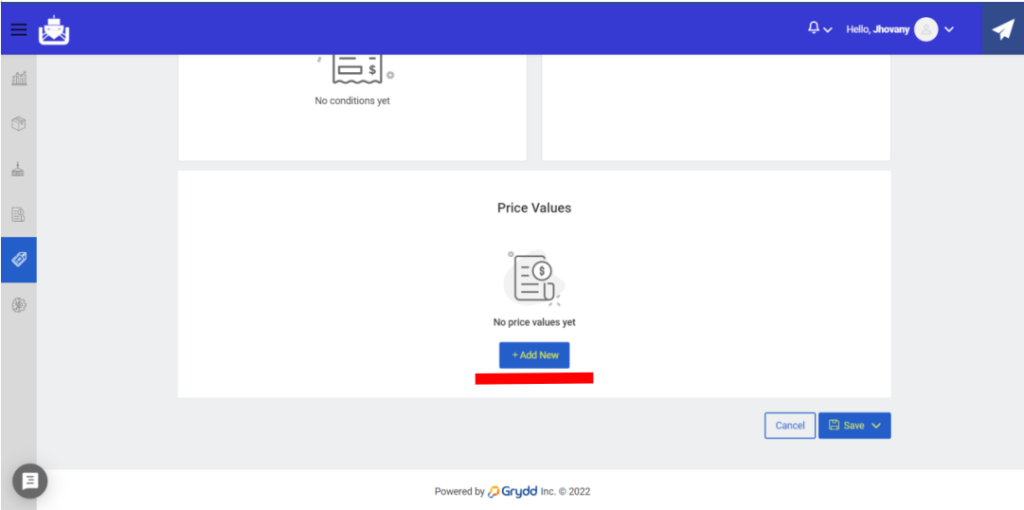 The system will open a modal window with 2 options to add prices: "set value" and "sum of cost". 
When you select "Set Value", in this option, you can add the exact price value.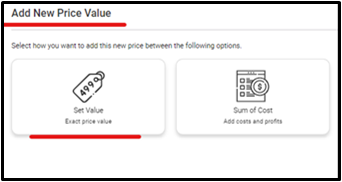 Once you click on set value, a new window will be displayed, so, add the required information: Container type, Value, Min Range, Max Range and if you already added a profit in the line-item configuration, the system will show you the profit here, if you did not add it before, you can do it here and save it.

You can set as many prices as you need to add them on a specific route.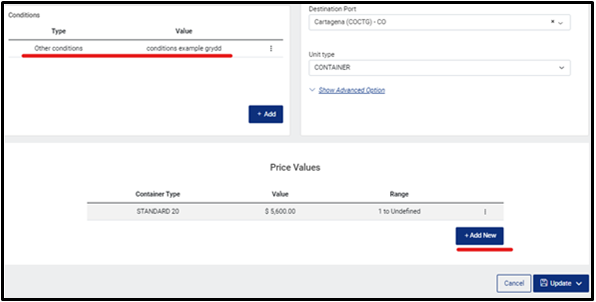 If you select "Sum of costs", the price will be created according to the costs you added before on cost items.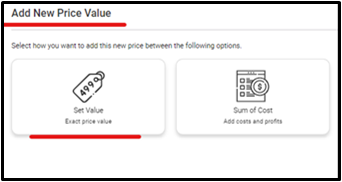 A modal window will open, where you need to add: the container type, min range, max range and click on the button "search". If the system finds information from the cost items that matches with this data, it will show you a list of the costs and you can select the correct one, then, click on "save".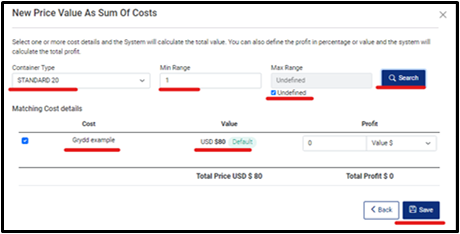 Once you finish adding prices, select "save" and go back.

You will see a list of your prices that you can edit or delete to.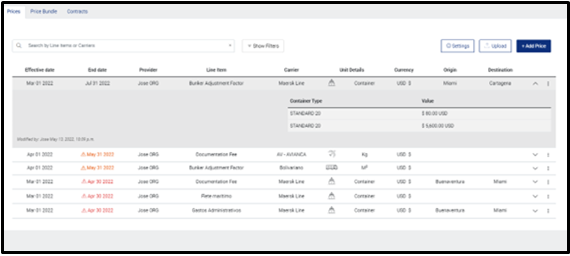 Have any questions? Please get in touch via chat. We reply usually within minutes.
Grydd – Fast forward your logistics