To start creating your products you can either choose to upload them or add them one by one.
UPLOAD PRODUCTS IN BULK
If you choose to upload them, just click the "Upload" button and the system will redirect you to the "Import Product" screen where you can download the template (either .xlsx or .csv format). And if you need any guide on how to complete the template, you can also Download the instructions. Once you have all the product information in that template you can go to the same screen and click "Import file", select the file format and finally click the "Submit" button.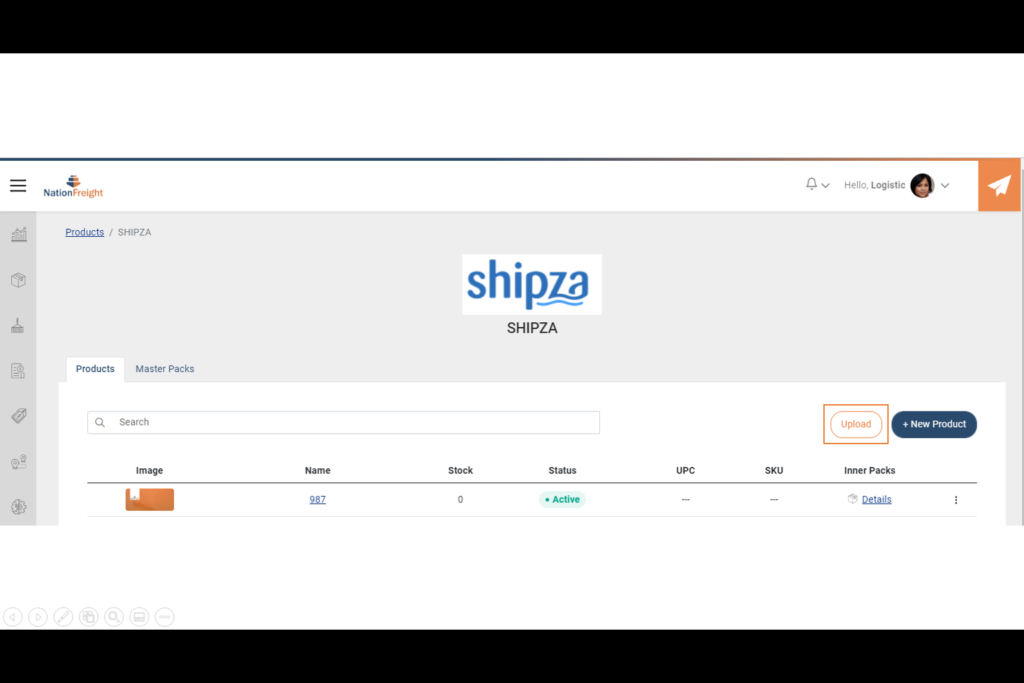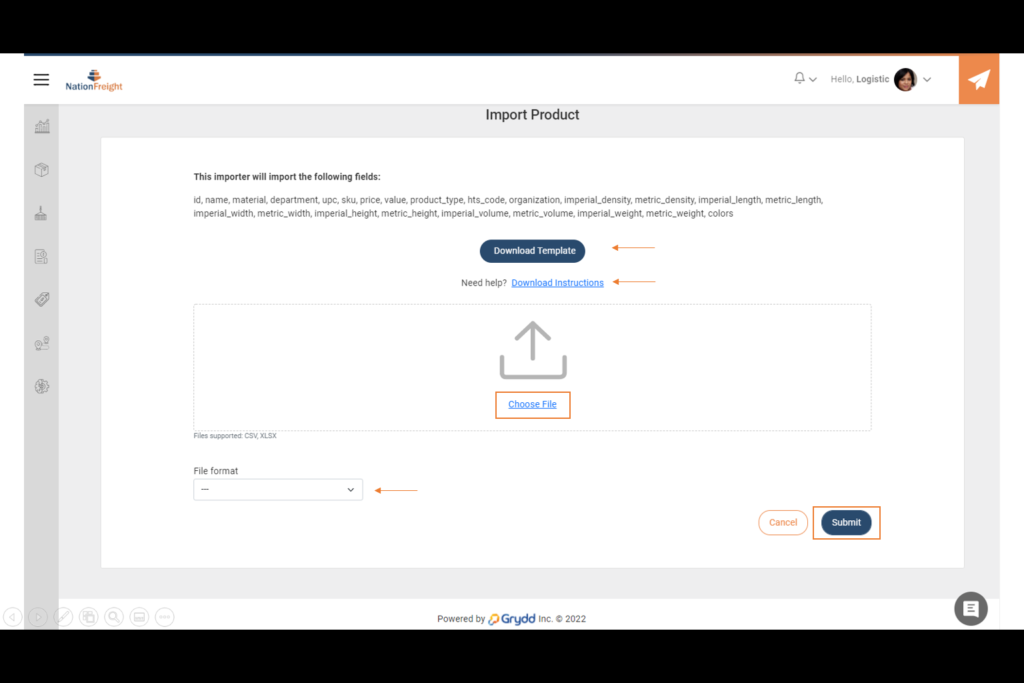 The system will validate if the information is ok to upload and it will show you a preview of the import, if not it will display the errors that need to be fix. If everything is correct click on "Confirm Import" and you are all set.
+ NEW PRODUCT
Now if you want to add just one product, you can click on "+ New Product" button. This will lead you to the next screen where you will type all the information that describes your product. Such as: Image, name, color, material (check if it is hazardous material), department, product type, SKU code and UPC, dimensions, HTS code, barcode type, value, and price. Once you have filled all the information you can click on "Save".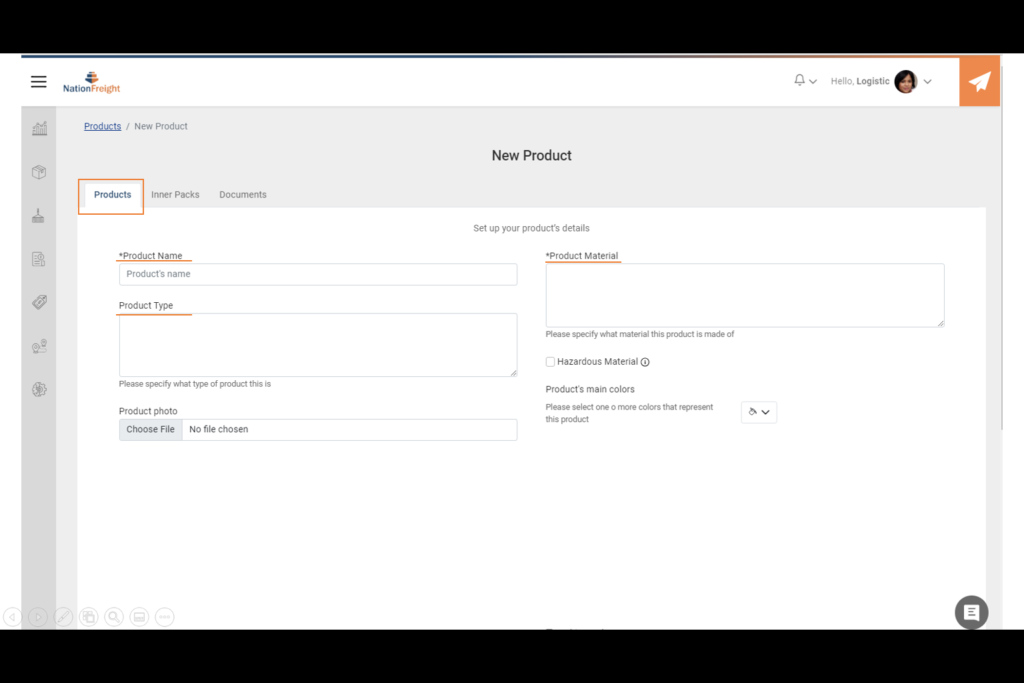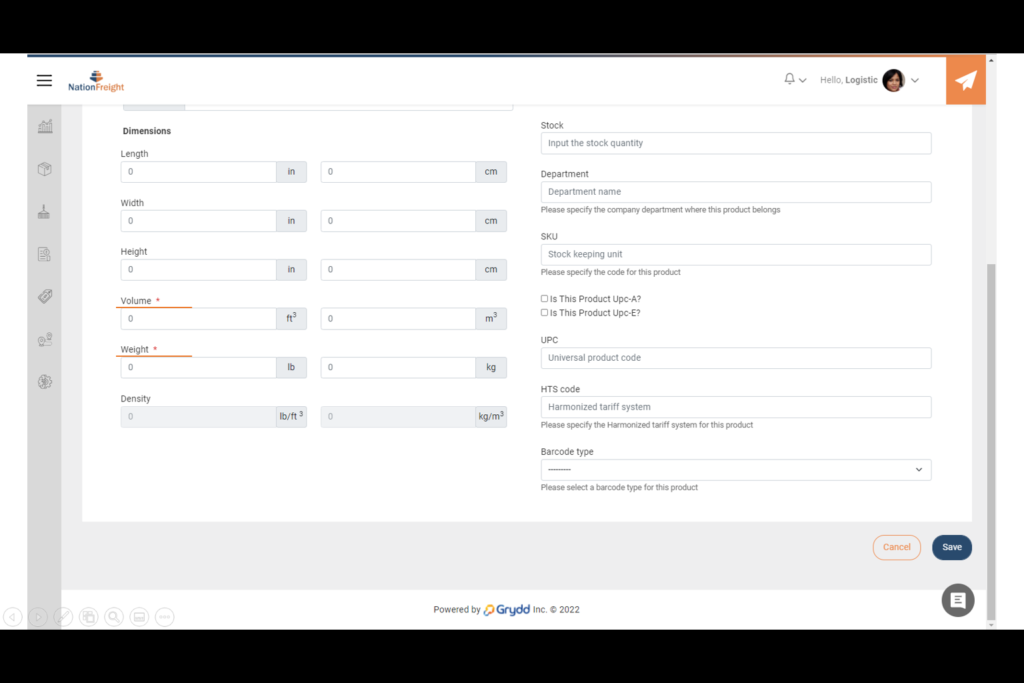 ---
Have questions? Please get in touch via chat. We reply usually within minutes.
Grydd – Fast forward your logistics