Creating an account with Grydd is simple!
https://prod.grydd.com/accounts/signup/
following text: "Don't have an account yet? Create new account".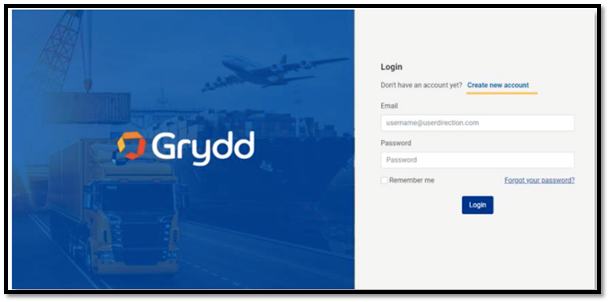 By clicking on "Create new account" you will be redirected to the Create Account screen where you must select the type of user you want to sign up and fill out the information in the form below.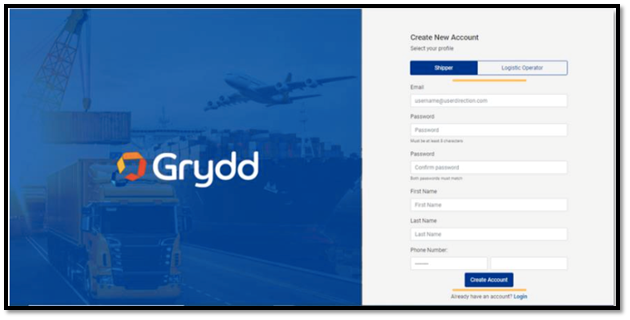 Once you have clicked on the Create Account button, you will receive an e-mail confirmation containing a link that will redirect you to the activation of your account. Accept Terms and Conditions and you are good to go!
Have any questions? Please get in touch via chat. We reply usually within minutes.
Grydd – Fast forward your logistics