While in the Permissions screen you will notice that the "Read" permission is "active" by default, this way you can use those products while planning shipments without requesting permissions from your client.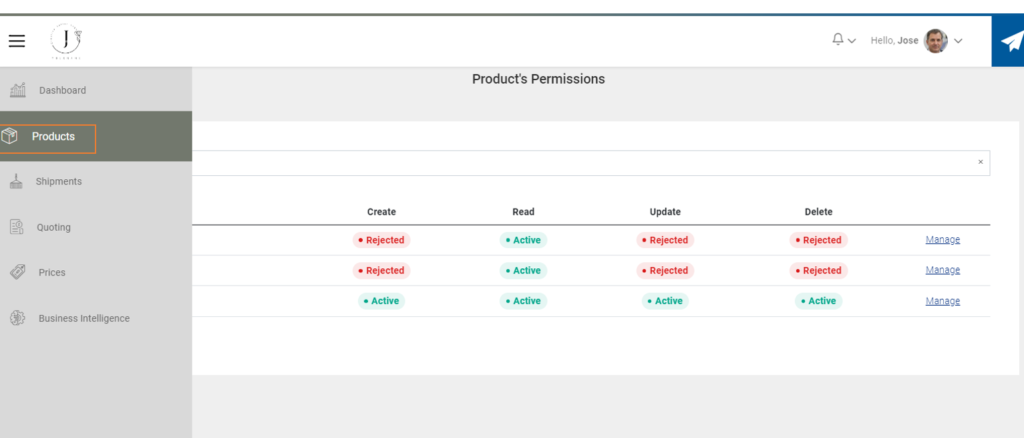 Nevertheless, if you need to create, update, or delete products from that client you can request those permissions by clicking on "Manage". This will display a modal window with the options and send the request to the shipper to accept/decline.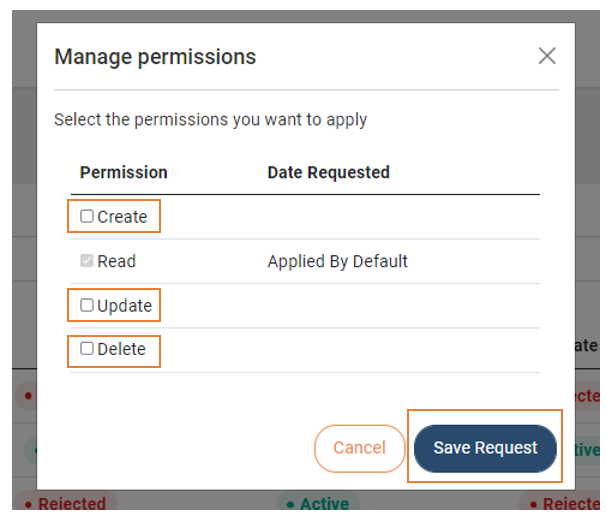 ---
Have questions? Please get in touch via chat. We reply usually within minutes.
Grydd – Fast forward your logistics