Now that you have created your products either by upload or regular method, you can manage them from this screen. You can edit or delete them by clicking the overflow menu (⋮) and then on the option you need.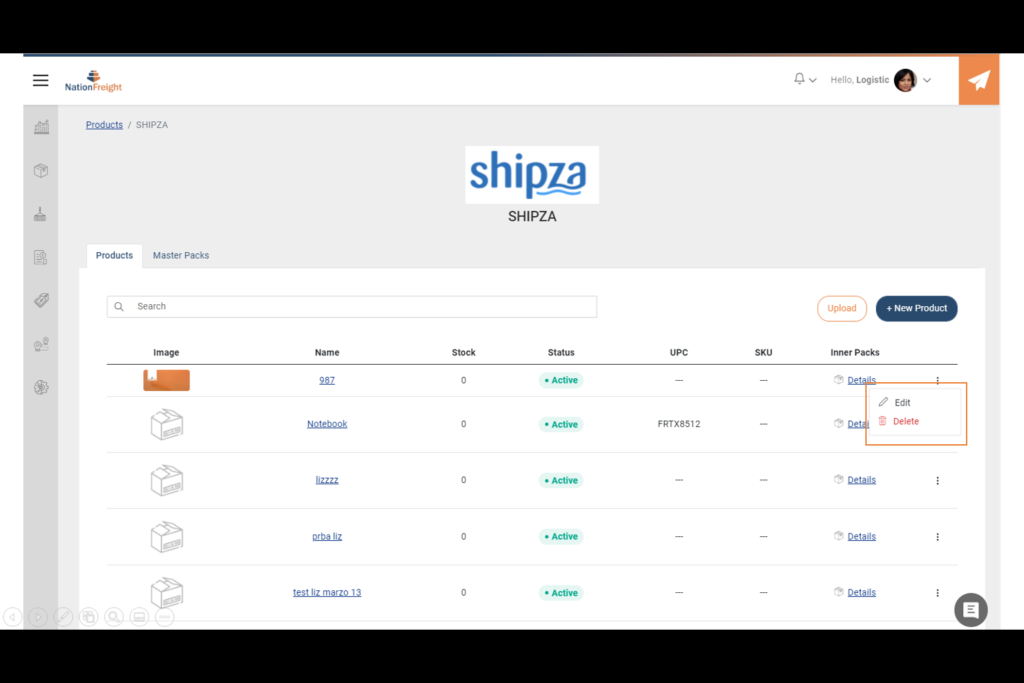 If you click on "Edit" this will redirect you to the general view for the product where you can make the adjustments that a required and once you have that set, you can click on "Update" to save the new specifications on that product.
---
Have questions? Please get in touch via chat. We reply usually within minutes.
Grydd – Fast forward your logistics