To set up your organization information you can begin by adding the Logo, that will be displayed on the navigation bar. Then you can fill the information in the form bellow such as: basic contact information, number of employees and business size. Once you are all set you can scroll down to add more details about your company.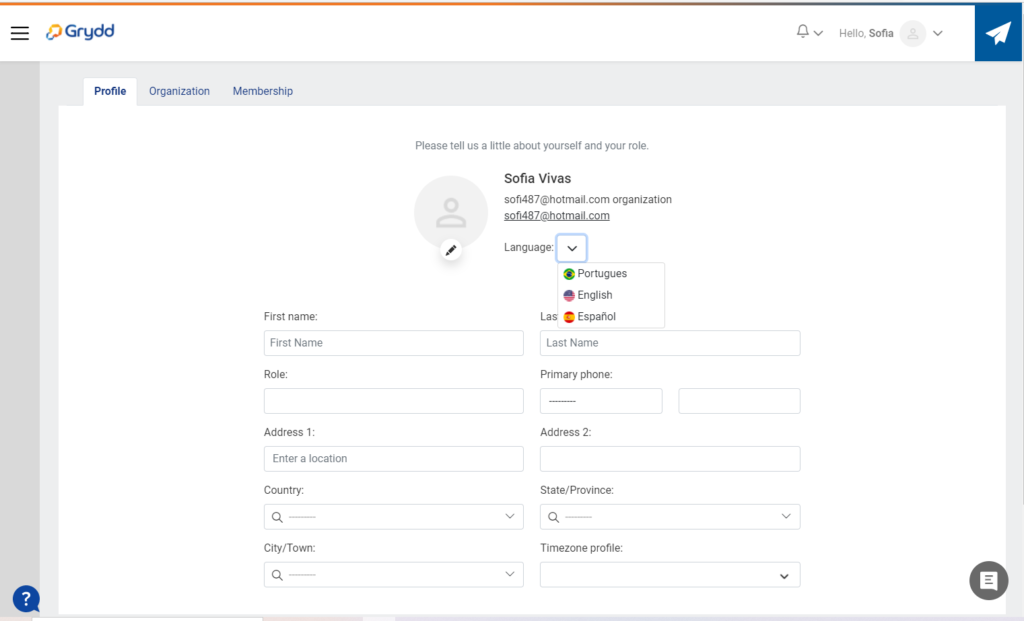 The details refer to your industry and the role your company plays in it. It may differ if you are a Shipper or a Logistic operator. You can also specify your Customs bond number, DUNS number and TSA known id. This company information is important to fill out because it will be added to future Grydd generated documentation, such as quotes, bills of lading and other certifications.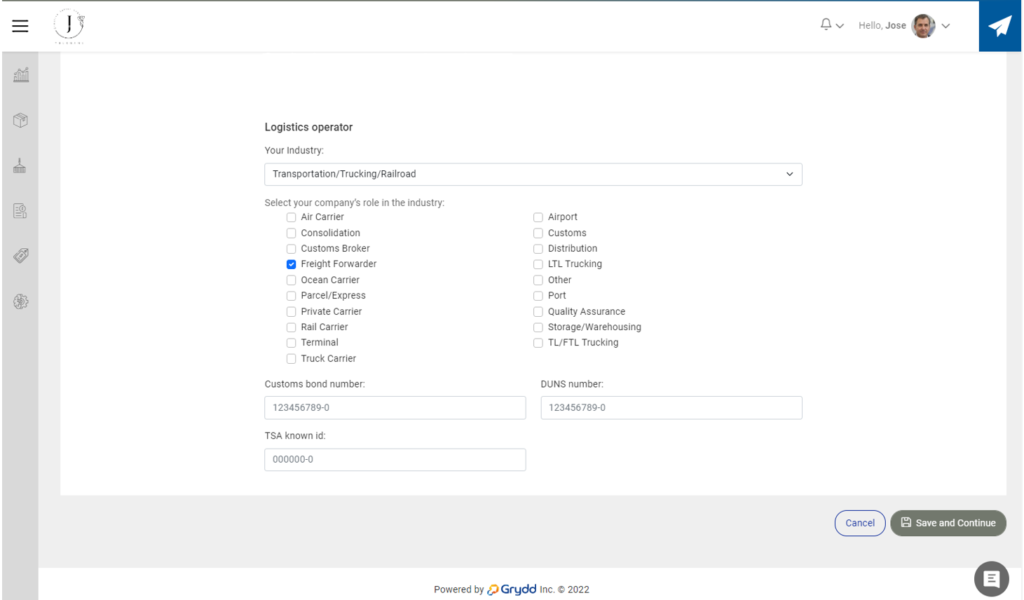 Once you have completed the form you can click on "Save and Continue" button, this will save the changes made and redirect you to the "Membership" Tab. You can go back at any time to complete or edit the information.
---
Have questions? Please get in touch via chat. We reply usually within minutes.
Grydd – Fast forward your logistics