In this module you will be able to create, upload, see and manage your shipments, all in one place. Here you can see the list of your shipments and know where your cargo clicking on the Pins on the map, and you will know the status and phases of this.
To get into this module you need to click on the left menu of your screen and select "Shipments".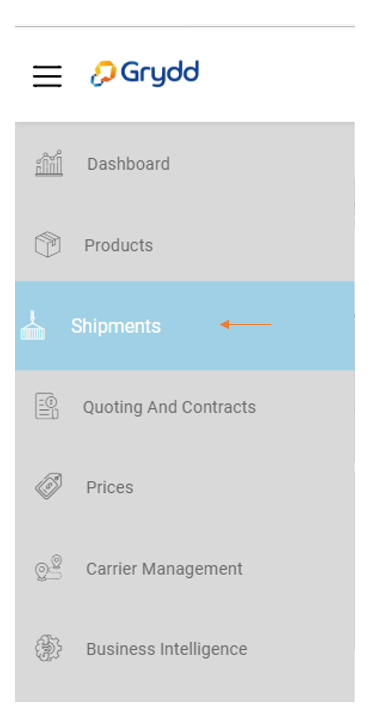 When you get in the main view you are going to see a general map, in this map later you will see Pins that will show you the exactly position of your vessel.
You will also see a search bar for you to search your shipments by the name then click on the Len icon to see the results.
You can also use the filters to have a specific result, Use filter by City or by Status.

Have questions? Please get in touch via chat. We reply usually within minutes.
Grydd – Fast forward your logistics