Documents is a section that allows you to create and manage your most frequently used documents, maybe those required for authorities or clients. To start adding documents to your list click on "Upload Document" button this will redirect you to the Create Document Screen. 

In this screen you need to specify a name for the document, select the file (CSV, XLSX, Doctx, PDF, JPG Y PNG), and a document type. Then click on "Create Document" and you are done!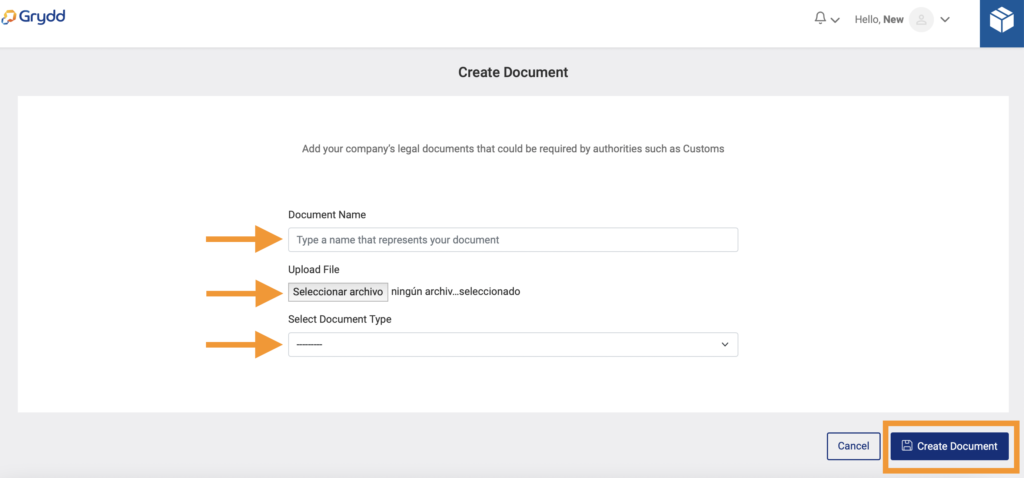 MANAGE YOUR DOCUMENTS 
Now that you have your Documents, from the main view you can manage them. By clicking on the overflow menu (⋮), it will display the "Edit" and "Delete" options.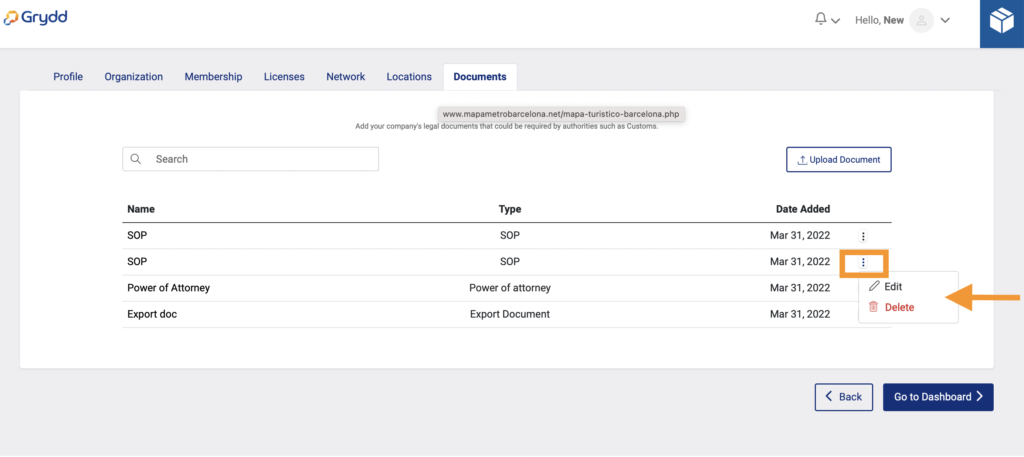 Once you are all set you can click on the "Go to Dashboard" button, this will redirect you to the "Dashboard" main view. You can go back at any time to complete or edit the information. 
Have questions? Please get in touch via chat. We reply usually within minutes.
Grydd – The Power of One Connection