Safe investments are the focus of many investors within the market. But, identifying them is not easy, so in this article, you will find out how to identify safe investments and successful companies.
Investing in companies
First, it is necessary to understand that a successful company needs to comprise many points of view. It is essential that the marketing, human resources, and development sectors, among many others, talk to each other and have their needs met. However, it is not only the internal issues, it is also necessary to investigate the market conditions in which the company is inserted.
The competitive advantage of a company within the market
For an investment to bring a good return, it must stand out in the market. There are two ways to achieve an advantage, either a differentiation advantage or a cost advantage. The first is to provide a superior service for the same final price, and the second is to provide the same service for a lower price. The company needs to evaluate the conditions of its industry to determine the best strategy, as it depends on the product or service provided. In addition to price, the quality of the work needs to meet the demands of the customers, so the company stands out in the crowd.
External conditions for safe investments
With the arrival of the pandemic, a new logic has established itself in the global market. Sectors that were once safe investments found themselves in dire straits, such as the tourism and events industry. On the other hand, others saw exponential growth in opportunities and demand, such as technological solutions companies and also the logistics sector. The following numbers explain the drop in consumption in some sectors. The top five activities that people miss out on, which caused them to save money in 2020 are vacations/trips (43%), major purchases like cars (34%), music/sports events (29%), eating out (28%), and childcare payments (28%). (TD Ameritade, 2020). These numbers help us to figure out which sectors are better to invest in. Besides, as we have mentioned before, technological improvements have arrived in all of these sectors. This fact also leads us to find where to invest in why.
Despite technological innovations and consumer's behavior, in 2020 many promising startups have emerged that bring with them enormous growth potential. For example, in 2020, 3,114,111 jobs were created by start-ups less than one-year-old. This is due to the know-how of the managers of these companies that is added to the technological innovation inherent in contemporary business. This situation also tells us about another option where to invest. Startups are rocking in the global market and bringing to all of us wonderful high-quality solutions to different kinds of needs.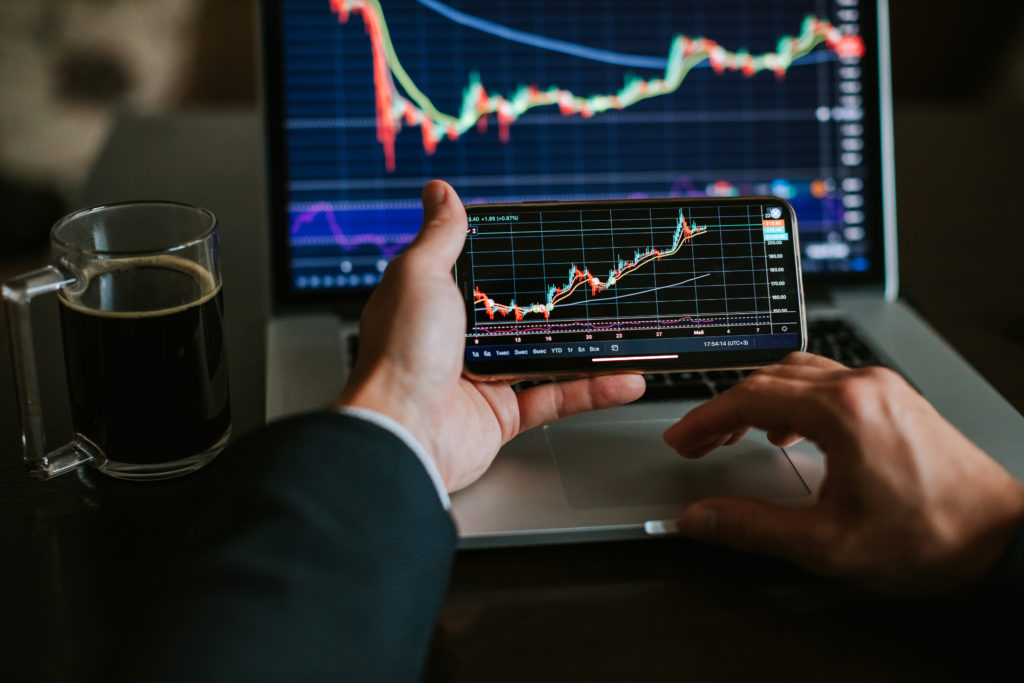 The reputation of safe investments
When looking for a safe investment, analyze whether the company's sector has been growing recently and what risks surround it, as well as the pricing strategy and the technological innovations that the company provides. To have a complete analysis of these variables it is good to have both quantitative and qualitative considerations. But what does this mean? It is not enough to stick to numbers alone, it is necessary to look at the company's reputation and analyze its relationship with its customers.
What to think about an investment opportunity?
So, as a short list, what you should consider to know if you are in front of a safe opportunity.
The product/service the company offers. Is it high quality or significantly cheaper? Does it have too much competition? How expensive and difficult is it to produce? How well is it sold in the market?
Is the company itself growing or stuck? How many competitors does the company have? Are their processes digitalized or manual? Does it have a bright future? Is its sector growing? How old is the company? Have people invested in it before? What were their results?
The answers to these questions guide you to know the purpose of the investment and if it is going to be a good idea or not.
Technological improvements have arrived in all of these sectors. Therefore, investing in technology companies or startups is always a good option
Click To Tweet
In short, despite different aspects to consider before investing, taking a look at the technology companies and startups is a good start. Besides, a golden opportunity sometimes presents itself when startups with bright future make themselves available to investors to collaborate with their growth for future profits. Therefore, there are some investing platforms like Start Engine where you can find some trustable startups, in case you are looking for one. Despite this, here you can also have a big opportunity. Do not waste time and start making money while you sleep.