If you are wondering how can Business Intelligence (BI) solve your supply chain problems, you are in the right place.
In the new era of logistics, business intelligence plays a key role in the supply chain because it provides real-time data analyses. These analytics make a difference in your supply chain management when you must deal with a wide variety of issues. If you want to know how can business intelligence solves your supply chain problems, keep reading this article.
What is Business Intelligence?
Business Intelligence (BI) is a technology-driven process that is used for analyzing data and delivering accurate information that helps supply chain managers and executives to make proper decisions at the right time. BI collects data from internal and external sources, then prepares them for analysis and creates data visualizations and reports. These results are used by logistics managers and executives to solve supply chain problems by making the right decisions and planning strategically.  
Business Intelligence in Supply Chain
The main reason why business intelligence is needed in supply chain management is because there was in 2020, a significant disruption in the global market that caused several challenges for businesses and consumers.
Supply Chain Problems
At that time, it became a huge problem making deeper gaps in the supply chain, increasing the demand volatility, bringing more poor forecasting, and expanding the uncertainty in the global market. Due to these problems, your supply chain ends up being:
1 Less resilient to market changes.
2 Less efficiency in transportation.
3 Unable to increase your inventory.
4 Unable to meet your demand.
5 Inefficiency to reverse a negative ROI.
How Can Business Intelligence Solve these Problems?
To deal with these issues, logistics leads applied different tools of business intelligence in their supply chain, which helped them to obtain integrated real-time information and accurate forecasting about: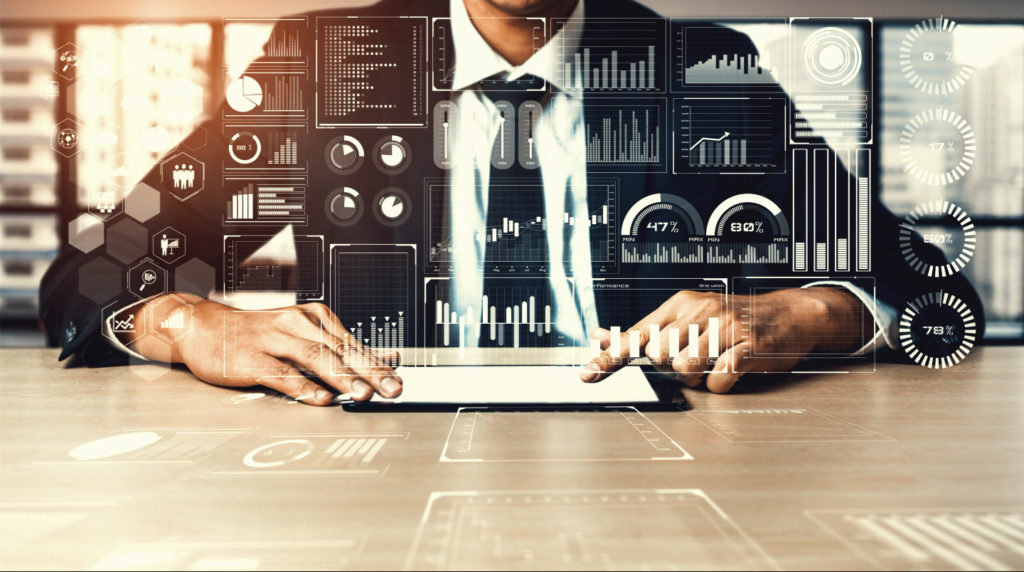 Key Performance Indicators (KPIs) in Business Intelligence
One of the most important methods that the BI has is the Key Performance Indicators (KPIs). They measure how effective an enterprise is to achieve its main objectives. In addition, there are different types of KPIs that allow you to evaluate successfully the overall performance of your business (High-level KPIs); and at the same time, how each department performs in the supply chain processes, such as production, sales, or marketing (Low-level KPIs). Despite them, other important KPIs are:
Cash to Cycle Time: The number of days between paying for supplies and receiving payment for sales.
Customer Order Cycle Time: The time it takes from receiving an order to delivering it.
Fill Rates: The percentage of orders, lines, or units that are sent on the first try.
Days of Supply: The amount of time you can go without restocking/reordering.
Payments Excellent: How swiftly you collect from consumers.
Inventory Velocity: Monitor best sellers and underperformers.
Gross ROI: Display the profit from inventory investments.
"Business intelligence enables you to combine data from various logistical points to get smarter solutions, helping you to improve your performance and your ROI"  
Click To Tweet
Business Intelligence improves your ROI
Because of the accurate information all these analytics provides, business intelligence solves your supply chain problems and helps your supply chain management. Its results help you to make proper and fast decisions to overcome the uncertainty of the global market and the demand volatility in the supply chain. Improving your performance and at the same time your ROI.